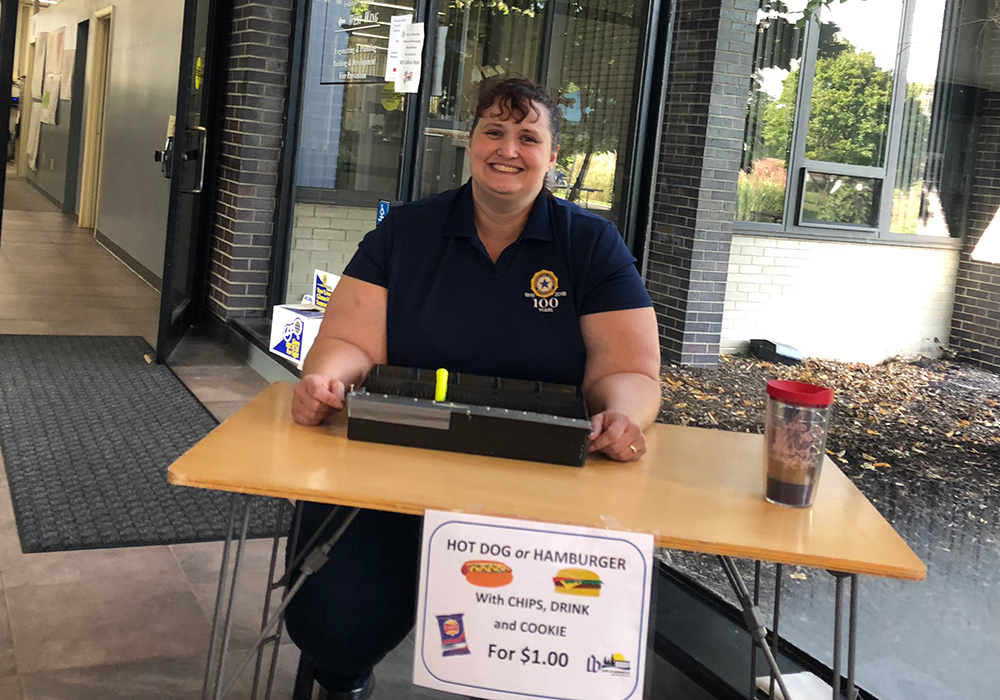 From volunteering at her American Legion Auxiliary unit's veteran bingo night, to accepting a national appointment on the ALA National Security Committee, Sandy Seacat has run the gamut of service opportunities with the Auxiliary over her 28 years of membership.
In addition to her volunteer service, Seacat became a monthly donor two years ago.
"It is just another avenue to serve," Seacat said. "It expands my help to other programs across the country. I've seen units do some phenomenal stuff, so this is a way to support them."
Seacat joined the ALA in high school through her father's service in the Vietnam War. She has a passion for flag protection, Americanism, and service. But ultimately, it is the mission of the ALA that keeps her engaged.
"You have to love an organization whose preamble starts with 'For God and country' — that is everything," Seacat said. "It's all about giving back, especially to veterans and active military. They give so much for us so that we can live."
One way Seacat gives back is by working as a mentor to military spouses. A human resource professional by trade, Seacat has helped the spouses prepare for and find jobs, by helping them write and edit their resumes. She loves that she can blend her professional skills with her desire to help military families.
Seacat's passion for veterans, military, and their families stems from a long line of service in her own family. Her mother and father are longtime members of the Auxiliary and The American Legion, respectively, and her children are a part of the Legion Family, serving at their local ALA unit and Legion post.
Service Not Self is near and dear to Seacat, and she hopes to instill those same values in her children through their Legion Family service. That is why she chooses to direct her monthly giving to the American Legion Auxiliary Foundation's Mission Endowment Fund.
"This is an investment I want to make for our veterans and for my children and grandchildren. I want this organization and its ideals to be around for another 100 years," Seacat said.
Seacat says giving monthly is an excellent choice for people who want to make a big impact on the American Legion Auxiliary. It is easy to set up online, and Seacat would recommend it because you don't have to worry about writing a check each month. Instead, your donation will be automatically withdrawn from your account.
For more information on how to become a monthly donor like Sandy Seacat, please visit www.ALAforVeterans.org/Recurring-Gifts.