$377,793
granted to American Legion Auxiliary entities
101
grants given to support veterans, military, and their families
38
states impacted by ALA Foundation grants
$347,853
awarded to American Legion Auxiliary programs
Many U.S. Department of Veteran Affairs medical centers across the country incorporate the creative arts as one form of rehabilitative treatment to help veterans recover from and cope with physical and emotional disabilities. When Paula Sellens became the American Legion Auxiliary Kansas District Eight president in 2016, she made expanding these programs her focus. Her efforts led her to Fort Dodge Kansas Soldiers' Home, where she now leads the Veterans' Art and Rehabilitation Creative Arts program each month.
---
Arizona Unit 62 received an ALA Foundation Veteran Projects Fund grant to develop a wellness art program for women veterans. HEAL HER Art provides fun, stress-releasing painting sessions for women veterans, led by women veterans.
---
During World War II, Helen Babb Boots was one of the first recruits in the Women's Army Corps. Her brother was needed at home on the farm, and she felt that someone from her family should serve.
After her service ended in 1945, Boots developed a passion for The American Legion Family. She was a Legion post commander and eventually became an ALA department president. So, it is no surprise that when her American Legion Auxiliary unit needed to meet its quota, Babb signed her daughter up as a member, even though she was living in Europe at the time with her husband who was stationed there.
Unbeknownst to Boots, her daughter, Mary Davis, would grow to love the Auxiliary and serve in its highest volunteer leadership position: as national president during the 2016-2017 administrative year.
Not only is Boots the reason Davis became a member, but her WWII service is also one of the main reasons Davis remains such a strong advocate today for the Auxiliary.
---
Most American Legion Auxiliary members know that the ALA Girls State and ALA Girls Nation programs provide incredible leadership development skills for high school girls across the country.
But due to a lack of branding, some ALA Girls State participants will go through the program and never know who funded their opportunity to learn and grow as a leader.
---
Active in her community of Fairfield Bay, Ark., Lois Lemke was a longtime volunteer and supporter of the American Legion Auxiliary. A retired accounting clerk, Lemke was married to Raymond Lemke, a veteran of World War II, who passed away in November 2002. The Lemkes had three sons, plus grandchildren and great-grandchildren.
---
Members of Palmer-Roberts American Legion Auxiliary Unit 214 have seen the lives of homeless veterans transformed at the Volunteers of America Veterans Resource Center in Cleveland.
---
Paula Raney has spent almost 30 years volunteering with the American Legion Auxiliary. After all that time spent serving, Raney knows it is vital to give financially to the ALA's mission in addition to volunteering.
"It's not difficult for me to balance between volunteering and giving," Raney said. "I just do it because it's the right thing to do. I enjoy doing what I can for this organization, and the giving is just second nature."
---
The Pennyroyal Veterans Center in Hopkinsville, Ky., is no stranger to American Legion Auxiliary Fort Campbell Unit 233. The unit has been volunteering at the center each month since the facility opened its doors in 2012.
---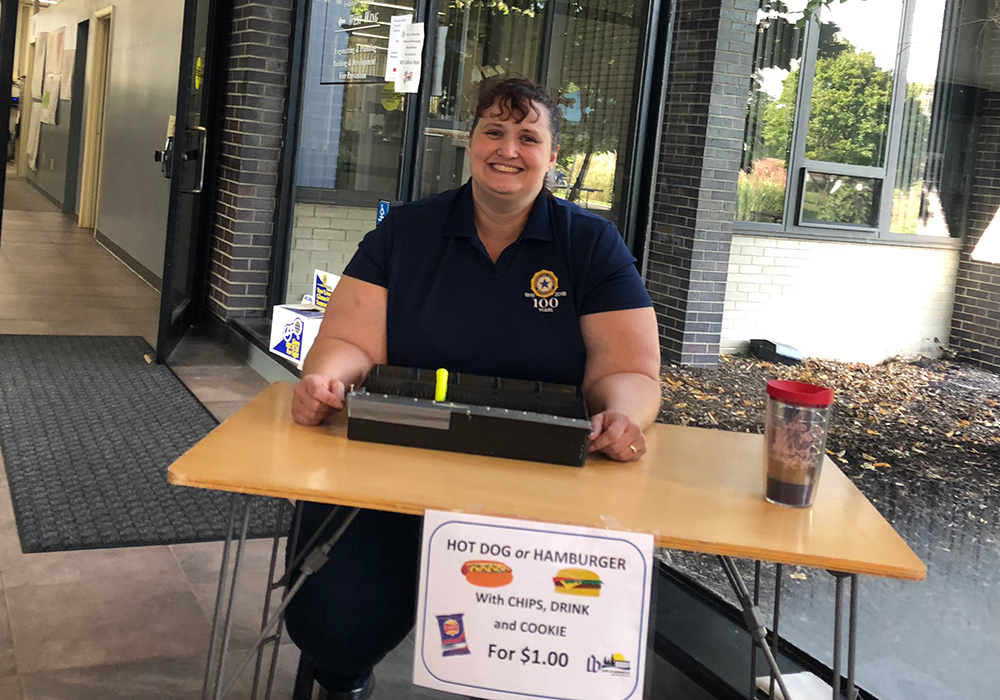 From volunteering at her American Legion Auxiliary unit's veteran bingo night, to accepting a national appointment on the ALA National Security Committee, Sandy Seacat has run the gamut of service opportunities with the Auxiliary over her 28 years of membership.
---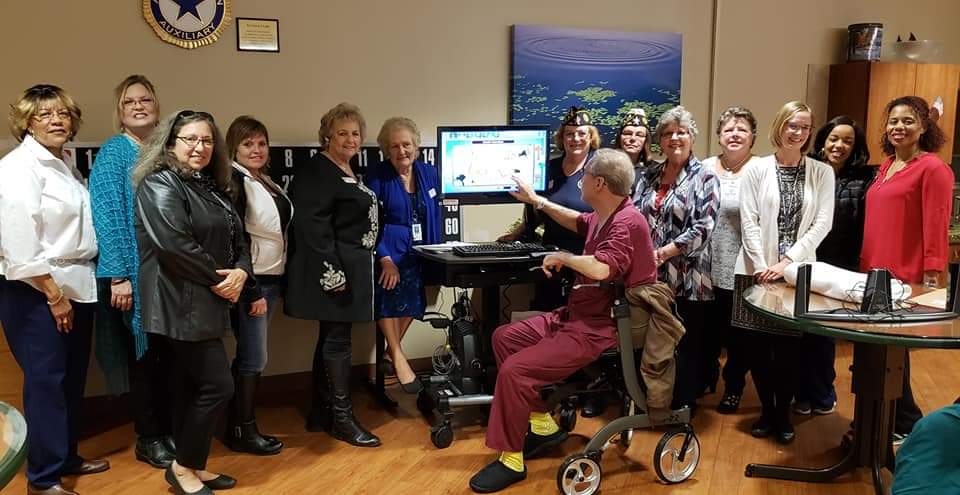 Dr. Karen Benson saw something unusual as she walked through the halls of Michael E. DeBakey VA Medical Center Community Living Center in Houston. The group of six or seven veterans that sits passively in this hallway every morning was engaged in a spirited game of Family Feud with the Community Living Center staff.
---
Guest blog by ALA member Jeri Brooks-Greenwell
This year, our Department of Maine fundraising focus was to raise money for the purchase of Stryker Transport Chairs to present to our U.S. Department of Veterans Affairs Hospital Volunteer Service Department.
---
A 15-year American Legion Auxiliary member and 3-year member of the American Legion Auxiliary Foundation Board of Directors, Terri Wallace considers herself "Small Town, USA."
"My personal philosophy is this — we have many members who come from different backgrounds. Some come from well-to-do families and can give big sums to the [American Legion Auxiliary Foundation]," Wallace said. "On the opposite side, some people cannot, so they give their time."