Chrystal Daulton, a program manager at the American Legion Auxiliary National Headquarters, celebrated her birthday this year by working long hours at National Convention. In short, that tells you all you need to know about Daulton – her life is dedicated to supporting veterans, military, and their families.
"For me, it's all about the veterans," Daulton said. "We owe them a debt, wherever they served in times of war or in times of peace. It's a pittance, honestly, what we do for them."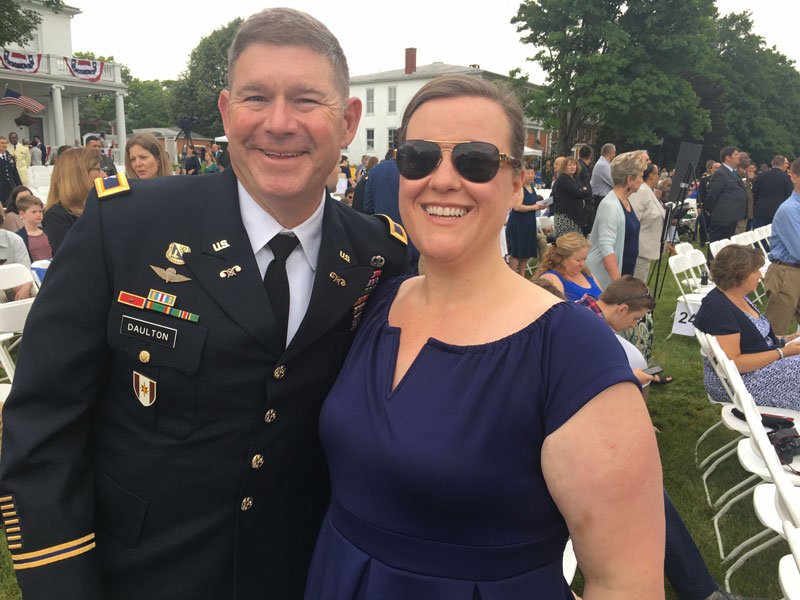 As a military spouse and daughter of a Korean War veteran, Daulton has seen and lived the sacrifice of servicemembers and their families. Her husband began his military career serving in the U.S. Marine Corps in 1988 and was commissioned into the U.S. Army in 1996, where he serves in the Army's Chemical Corps.

"There are a lot of unique obstacles you don't see with your typical civilian family," Daulton said. "We give them to the military whole, but they don't always come back whole."

That's why she became an American Legion Auxiliary member five years ago, shortly after joining the ALA National Headquarters staff.

"What [the Auxiliary] does best, is we evolve to match the needs of veterans as they evolve," Daulton said.
Daulton knows it takes support, including financial gifts, to serve veterans in the ways they need. That's why she not only spent her birthday working overtime, she decided to support the American Legion Auxiliary Foundation through a birthday fundraiser post on Facebook.

At convention, people could come to a booth and make donations to the American Legion Auxiliary Foundation. Daulton posted the fundraiser on her personal Facebook page in hopes that people who couldn't make it to convention could still participate by giving via social media.

"It was so easy," Daulton said, "It took me 90 seconds. It even prepopulated the message for me, and it got some traction."
Through her post, Daulton raised $240. She was surprised to see that some donors were people she didn't know.

If your birthday is coming up, consider using the Facebook fundraising tool to raise money for the American Legion Auxiliary Foundation. You can also make a gift in honor of the ALA's 100th birthday by clicking here.